I recently received an email, inviting me to review a movie trailer. At the end of the email it said: "Thank you for your time, and even if it doesn't relate to your readers, thank you for the time in reading this."
I thought, "Well isn't that polite?" And so true these days. We rush through emails assuming that everyone is asking for something and before we even give the note a chance, we've possibly missed a terrific opportunity.
I'm so glad that I took the time to read this note and to view the movie trailer. With a background in education, you will quickly see why this story grabbed my interest. What's more, their statistic is astounding.
100%. One hundred percent of the students featured at this school have graduated and gone on to college. Can you imagine? Their simple philosophy of "Make the students do the work!" turns around a 100% graduation rate.
Hmm…if only all schools could nab that philosophy and stick with it 🙂
So – read on, learn about the movie, watch the emotionally moving trailer and mark your calendar to watch the film in theaters (or rent the DVD if the movie is not playing in your local area).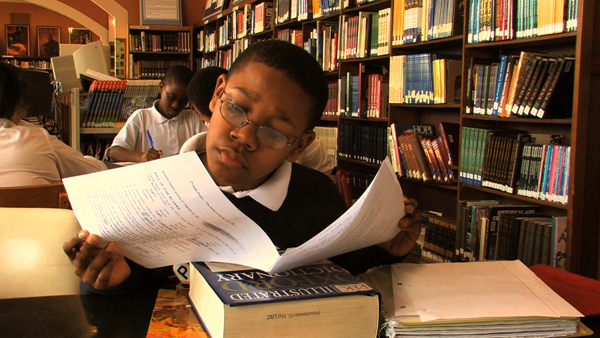 Find out more about the movie: (information provided by WaiBig Media LLC)
The Providence Effect is the story of an individual man, the inner city Chicago school he founded, and the student lives the school has changed and saved.  The school, Providence St. Mel, has a 30-year 100% college placement record; with an "old school" approach to learning — "Do the work." — and a dedicated corps of teachers and administrators, Providence St. Mel can serve as a model for revamping all of American education.
The mission was to turn Providence St. Mel into a first rank college preparatory school, and its African-American student body into a corps of driven, disciplined, high achieving students.
That was over 30 years ago.  Since then, 100% of Providence St. Mel graduates have been accepted to college, half of them, during the last seven years, to first tier and Ivy League colleges and universities.
The Film Comes Out September 25th, 2009
Visit the website here.
Follow The Providence Effect on twitter.
(309)